I'm not playing Pokemon Go (mainly because I have a crap data plan and I can't afford to stay connected all the time), but it did inspire me to make this: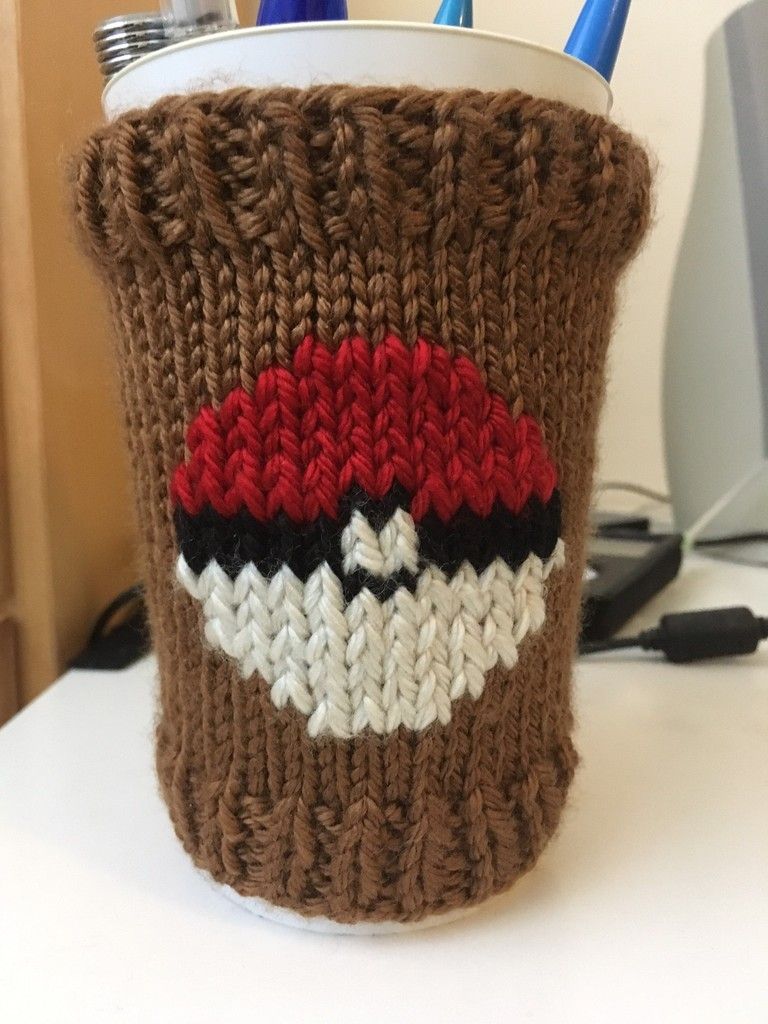 Funny thing is, I don't drink coffee or tea, so the cozy is kind of useless to me. But it does look nice on the cup I use to hold all of my pens.
I think I would tweak the design if I make another one. The circle in the middle of the Pokeball needs more black around it. I also had to adjust the pattern on the fly so the inside of the cozy is kind of untidy. I always forget that vertical rows in knitting are shorter than the horizontal rows, so you always need to have one or two extras rows vertically to make a design symmetrical.