- Second Fourth Doctor scarf commission is done! No more scarves for this year after this,
Doctor Who
or otherwise.
( One more scarf behind the cut )
- I had some leftover yarn from knitting both scarves, so I decided to use some of it up to make this: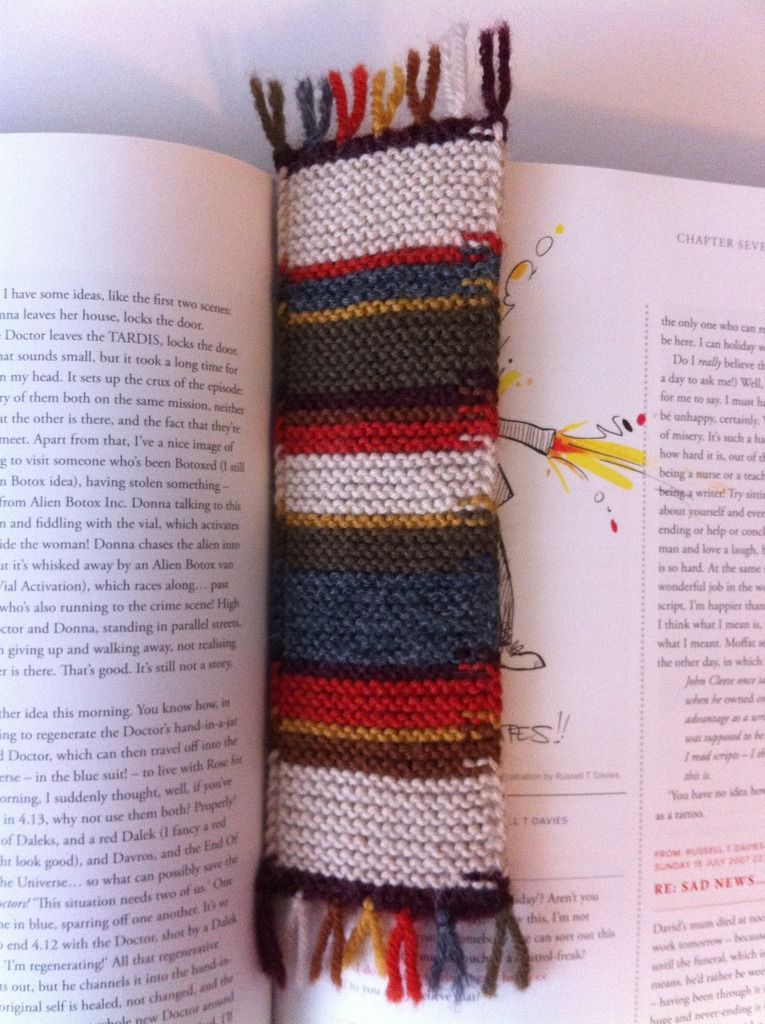 I wouldn't say I designed it, since I was just following the pattern from doctorwhoscarf.com, but I did adapt the pattern to make a 1/4 sized bookmark. I used US 1 needles, so the stitches are pretty tight, but it makes for a sturdy bookmark.
- I got "The Invasion of Time" DVD from my library over the weekend and I was sort of off-put by the season 15 scarf. It's noticeably different from the original, so my brain kept going "Wrong! Wrong!" through all six episodes. I wonder why they knit a new scarf for season 15. I guess the original was probably looking a little tatty so maybe they wanted to give it a break?